The Energia Group Greener Possibilities Fund, administered by The Community Foundation for Ireland, is a new fund that aims to support projects with a connection to the UN Sustainable Development Goal 13, "Climate Action." Projects must be related to the climate crisis, climate resilience, or biodiversity protection across the island of Ireland. This includes supporting groups affected by the impacts of climate change or groups involved in climate action or organizations hoping to build a stronger sustainability lens into their existing work.

This year, 11 projects across the island of Ireland will receive funding under the Greener Possibilities fund, with each of the 11 awarded projects receiving €10,000 to support their project, representing a total award of €110,000 across the island of Ireland. This first year, Global Action Plan, FoodCloud, Leave No Trace, Autism Support Louth & Meath, The B!g Idea, and ALONE were successful in their application for funding for their Climate Action projects. Furthermore, in Northern Ireland, Keep Northern Ireland Beautiful, Grow NI, NOW Group, Air Ambulance NI, and Age NI were the successful applicants.

At Energia Group we have a long-standing record of working in collaboration with community groups having invested more than €3 million in communities through our wind farm community benefit funds. In addition, we support a number of climate action education initiatives as well contribute hundreds of volunteering hours every year to worthy local charities across the island of Ireland.

Hear from this year's awardees here
2023 Awardees
ROI
Global Action Plan Ireland, Dublin
Global Action Plan Ireland is an environmental organization with the mission to support sustainable communities across Ireland. Global Action Plan are currently preparing to open a community garden in Blanchardstown. Their project includes a comprehensive community education and engagement plan around climate and sustainability.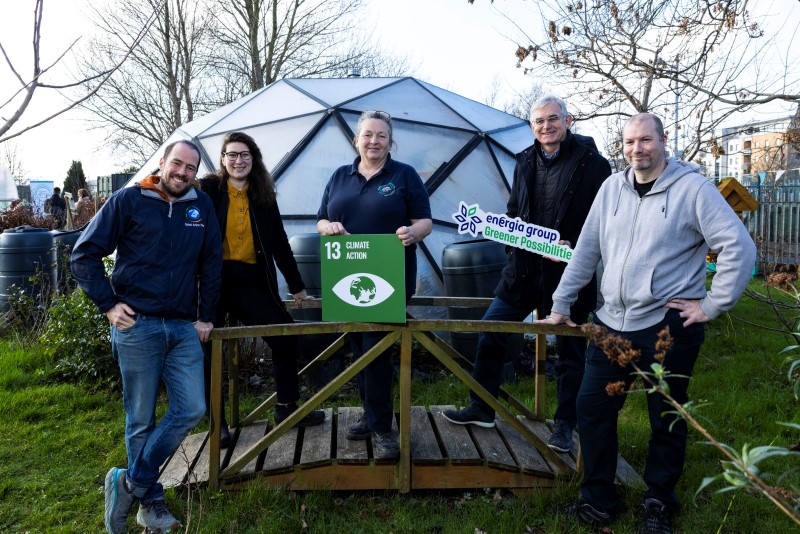 "The Energia Group Greener Possibilities fund will allow us in GAP to accelerate our plans to bring the GLAS @ TU Dublin Community Garden to life as a thriving space for community engagement and learning, replicating the successful GLAS Community Garden in Ballymun. The garden, hosted in TU Dublin Blanchardstown, is unique in that it is managed for social inclusion, supporting community members of all ages, abilities and mobilities" - Keith Magee, Global Action Plan Ireland.
Find a short video about their project here
The B!G Idea
The B!G Idea is a creative education initiative that aims to put creative thinking at the center of Ireland's second-level education system. This initiative is a contribution to the B!G Idea Project in which secondary school students participate in a climate solutions design project over 12 weeks.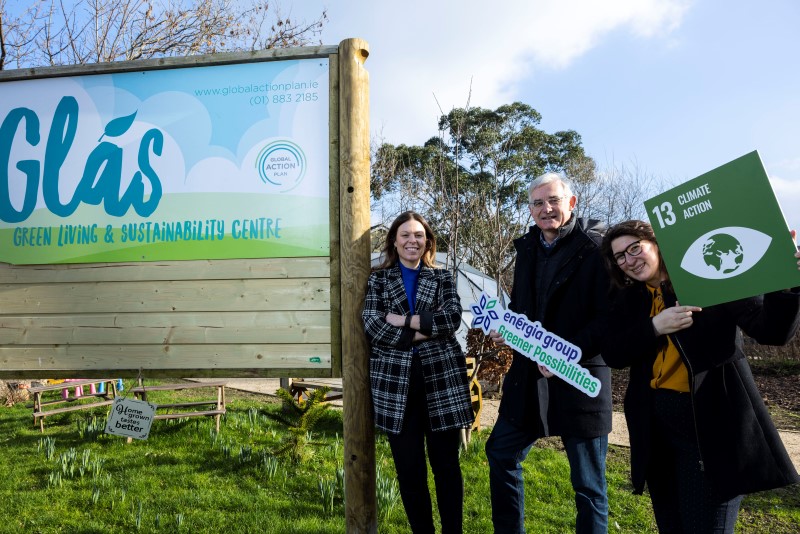 "We are so grateful to receive this incredible donation from the Energia Group Greener Possibilities Fund. One big idea can change our world and our programme provides a platform for young people to work collaboratively and voice their ideas around some of the biggest issues we are facing in society. We support them as they make a real difference in their communities as proactive and responsible citizens."- Niamh Cooney, The B!g Idea.
Find a short video about their project here
FoodCloud
FoodCloud's mission is to transform surplus food into opportunities to make the world a kinder place. Their project is to carry out an update to their ordering and stock utilization process which will reduce food wastage.
"FoodCloud is really pleased to be one of the recipients of Energia's Greener Possibilities Fund. The funding from Energia will support FoodCloud's warehouse management system, increasing efficiency across our three warehouses and supporting us to rescue and redistribute as much food as possible, working towards our vision of a world where no good food goes to waste." - Aoibheann O'Brien, Foodcloud.
Find a short video about their project here
Leave No Trace Ireland
Leave No Trace Ireland provides research, education, and outreach so that every person who ventures outside can protect and enjoy the outdoors responsibly. Their project is to design and roll out a community biodiversity toolkit that will allow coastal communities to learn to care for their specific environment and partake in citizen science and positive climate action.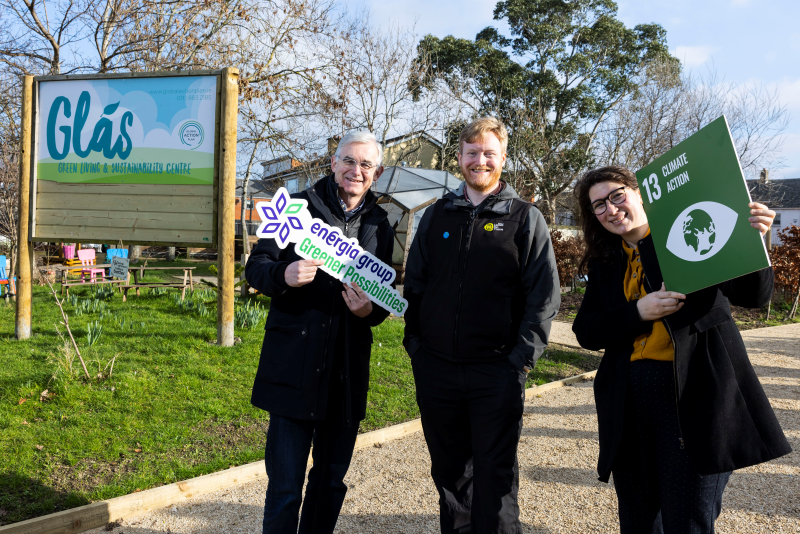 "The Energia Greener Possibilities Fund has made this innovative project possible which will develop a community toolkit focussed on biodiversity enhancement, environmental stewardship and citizen science for responsible recreation and climate action at coastal locations across Ireland. This toolkit will directly build capacity and knowledge with local communities building a strong sense of stewardship of their local environment." - Padraic Creedon, Leave No Trace Ireland.
Find a short video about their project here
Autism Support Louth & Meath
Autism Support Louth & Meath is a parent-led support group for families of both children and adults affected by Autism. Their project is to plant a large biodiverse green belt around a sensory garden for neurodiverse children.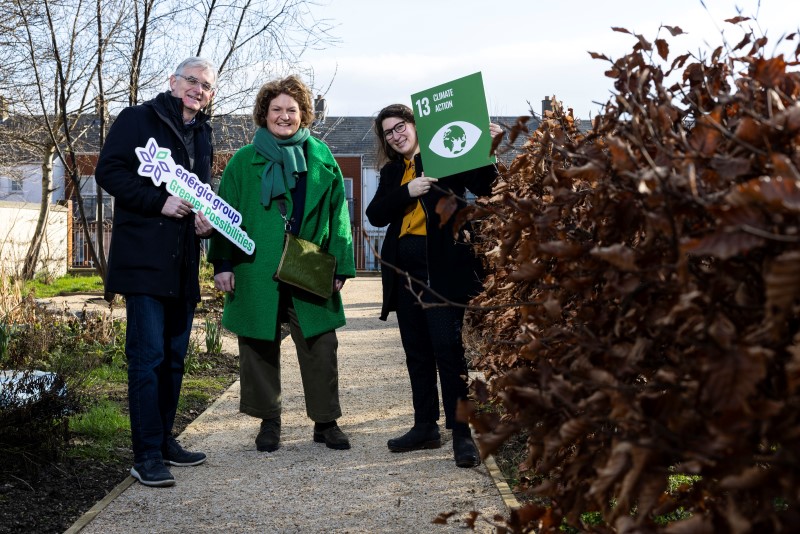 "Autism Support Louth and Meath were delighted to receive funding from the Greener Possibilities fund which will enable us to further develop our Biodiverse Sensory Garden. This space is proving invaluable to the Autistic children, teenagers and young adults who come to our activities. It is great to get the opportunity to further expand and develop the garden. We will be involving our neurodiverse members in the planning and activities and incorporating their feedback and suggestions into the works." - Jacinta Walsh, Autism Support Louth & Meath.
Find a short video about their project here
ALONE
ALONE is a national organization that enables older people to age at home. They work with all older people, including those who are lonely, isolated, frail or ill, homeless, living in poverty, or are facing other difficulties. Their initiative is a pilot project for insulating older people's homes.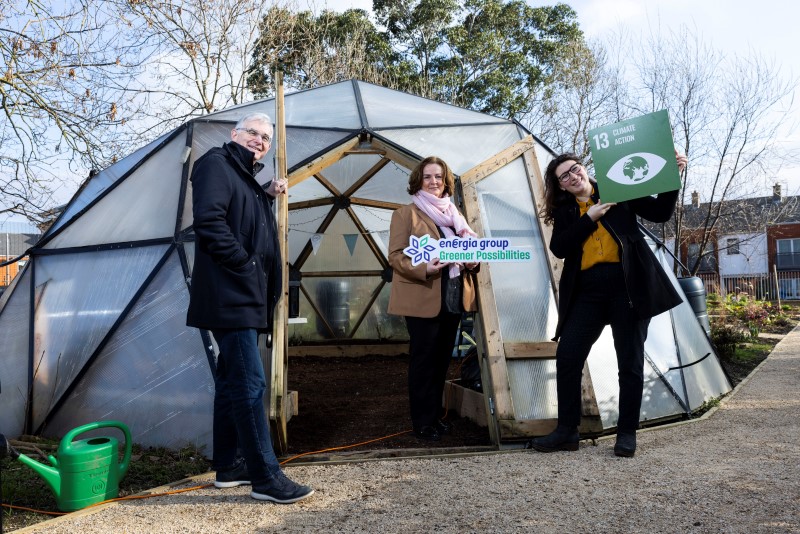 "We are delighted to be able to upgrade the efficiency of homes for older people, with thanks to Greener Possibilities, especially at a time of high energy costs. Heating is a health issue for older people and not just about comfort, so this is welcome support." - Pauline Costello, ALONE
Find a short video about their project here
NI
Air Ambulance NI
Air Ambulance NI works in partnership with the Northern Ireland Ambulance Service, to provide Helicopter Emergency Medical Service for the region. Their project involves the installation of solar panels and an EV charging station at the air ambulance base to reduce carbon emissions. This will support the future use of electric emergency support vehicles.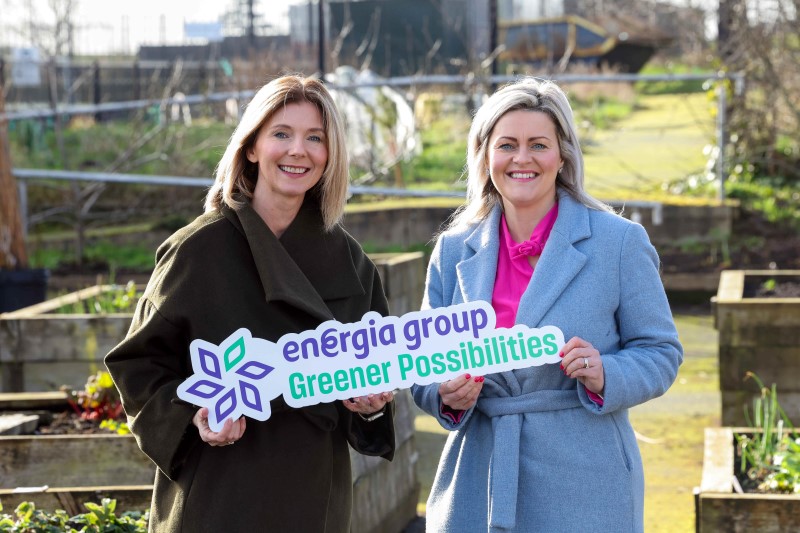 "At Air Ambulance NI, we are continuously working to improve our efficiency. As a successful recipient of the Greener Possibilities Fund through Energia Group, we are delighted to be able to invest in electric car charging points for our operational base and a solar panel system for our office unit that will reduce our energy bills enabling us to spend funds on what really matters for the charity. We are incredibly grateful to the fund and are very much looking forward to benefitting from our new installations." - Collen Milligan, Air Ambulance NI
Find a short video about their project here
Grow NI
Grow offers opportunities for people of all ages and ability to get involved in growing food and connecting with their community. Their project is to establish a people's community garden in West Belfast.
"We are delighted to have been awarded the Energia Greener Possibilities grant. It means that Grow will be able to support local communities to green up a derelict site, provide home grown food, improving biodiversity and bringing people together to learn and grow." - Claire Peacocke, Grow NI
Find a short video about their project here
Keep Northern Ireland Beautiful
Keep Northern Ireland beautiful is an environmental charity dedicated to creating a world where people and nature thrive. Their project is an education and climate action empowerment program for young people not in the traditional education system.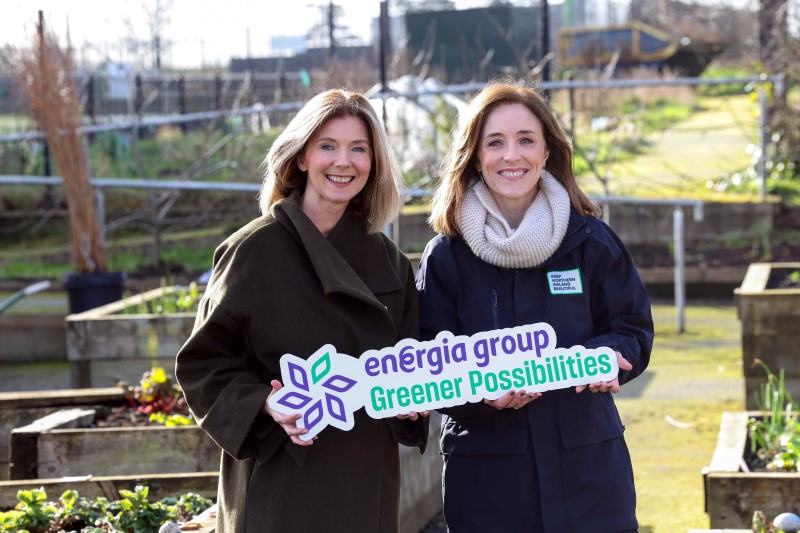 "Keep Northern Ireland Beautiful is excited to receive this support from the Greener Possibilities Fund. It will extend our climate action work, allowing us to do more to raise awareness of climate change with young people, because better knowledge leads to more action! Over the next 12 months, our project will engage youth workers, equipping them with the resources, the tools, the knowledge and, importantly, the confidence to deliver crucial climate change training to young people." - Carol Forster, Keep Northern Ireland Beautiful
Find a short video about their project here
Now Group
Now Group supports, through a wide range of services, people with learning difficulties and autism in jobs with a future. Their project is to use local volunteers to establish a community food garden for use by Now service users.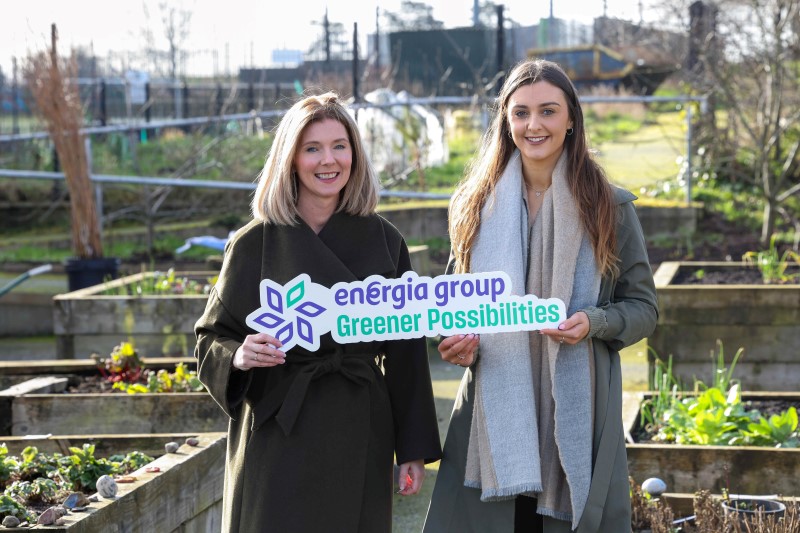 "We are thrilled to have received funding from Greener Possibilities to launch this initiative that will directly support people with learning difficulties, autism and neurodiverse conditions, from the local community. Through the project, it's our hope that these individuals will grow in confidence and establish new friendships all while learning and educating others on the innovative ways of mitigating climate change." - Diane Hill, NOW Group
Find a short video about their project here
Age NI
Age NI is dedicated to helping everyone make the most of later life. Their project consists of a biodiversity initiative for older people as part of Age NI's wellness program that will be educational and practical and result in older people making miniature pollinator gardens.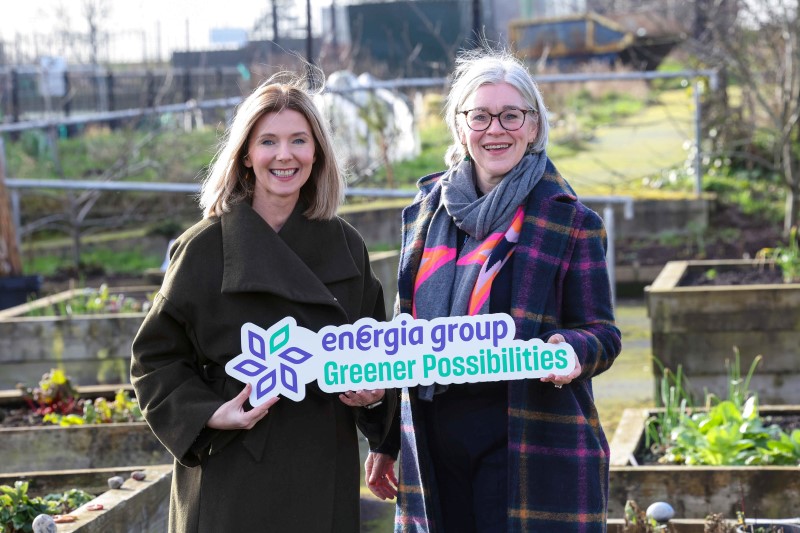 "We are really excited to be able to run a new project for older people, aimed at increasing awareness of the important role played by bees in sustainability – you could say we're buzzing! With the Greener Possibilities funding, we'll be supporting older people's groups with planting and growing bee-friendly flowers, getting together, sharing knowledge, and promoting the benefits of connecting with nature, which is great for our wellbeing at any age. Thank you, Energia Group!" - Vicki Caddy, Age NI
Find a short video about their project here