Our ambition is to remain a strong force for positive change within the energy industry and society in Ireland.
Our mission is simple; to provide our customers with innovative technology-enabled solutions that will make their lives easier while contributing strongly to decarbonisation. By integrating renewable technology and intelligent energy solutions into day to day life we hope to enhance the experience of the customer and leave a positive and lasting impact on the environment. Central to that core value are our customers; they come first in everything we do.
Our values are the essence of our organisation, the reasons why we do everything we do. Having the right values at the heart of Energia Group is central to our success.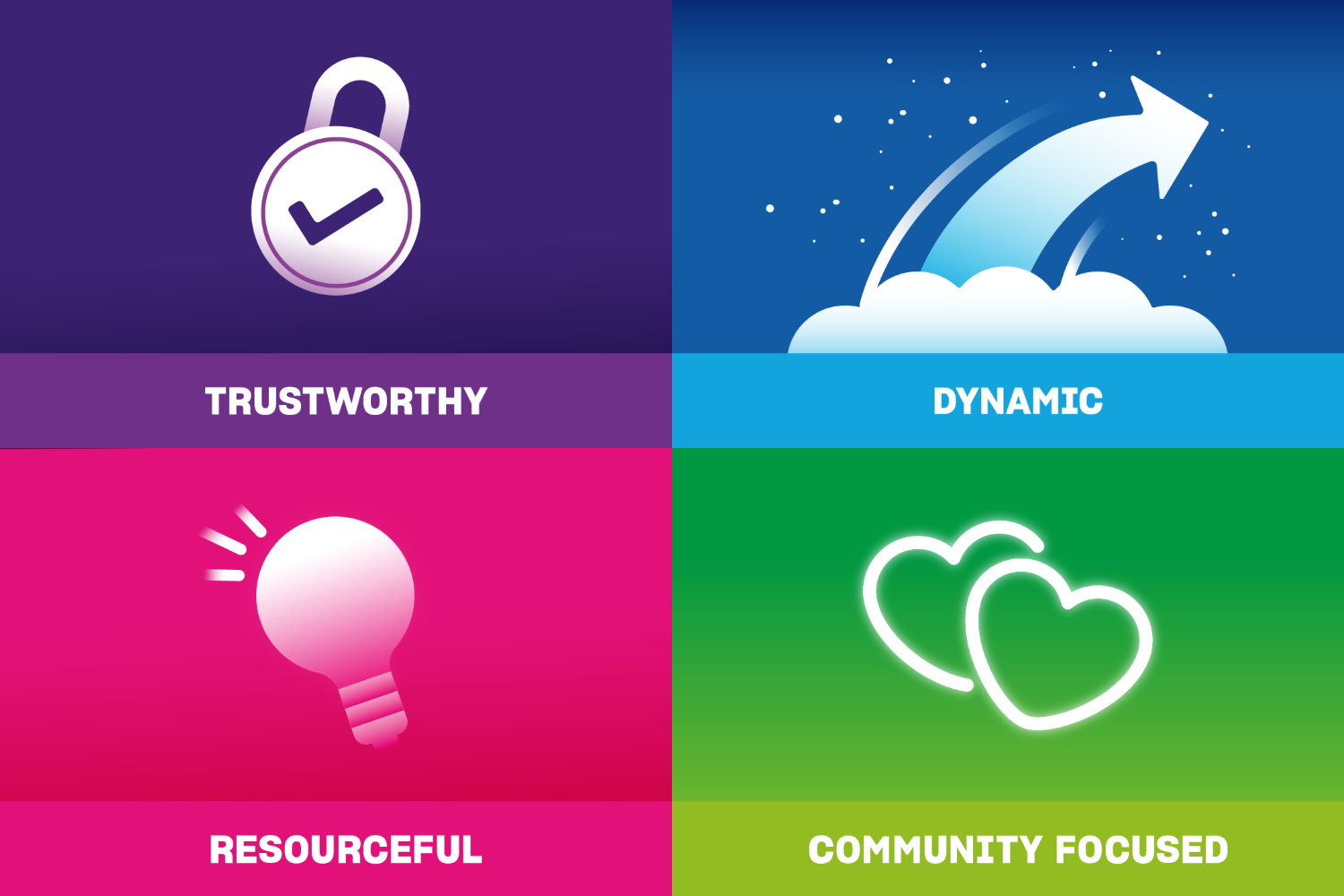 Energia Group is built on a foundation of trust. As a company, we value honesty and integrity above all else and this guides our relationship with our employees, customers and communities. We are trusted to bring our values to life and empowered to bring our best selves to work. We treat our customers with care, respect and empathy always. As a result, our customers know they can depend on us to deliver the best service possible and to always have their best interests at heart. We do what we say we will. Our word is our bond.

Energia Group is a dynamic company and energy provider. We are adaptable, agile and responsive, always seeking to develop new strategies and ideas that will improve customers' lives and achieve business goals. We embrace change and always have one eye on the future. That means keeping an eye on developments within the energy industry and continually expanding our products and services to meet our customers' needs. We are proud to lead from the front when it comes to supplying green energy and being champions for climate action and sustainable development in Ireland. We are committed to always looking forwards, never backwards.

Energia Group is resourceful, making the most of our people, skills and tools to ensure the business runs smoothly, efficiently and sustainably and achieves our commercial and climate action goals. We are clever, creative and capable, working hard to counter everyday problems and deliver the best service possible to customers. Through focus, teamwork and collaboration, we rise to the challenge and overcome obstacles. We are innovators and experts in the green energy space and commit our resources to identifying and developing new green energy solutions.

Energia Group is at the heart of communities across the island of Ireland. Not only do we power homes and businesses, but we invest in green energy infrastructure and create jobs, make a positive impact by reducing our emissions and champion Ireland's sustainable development goals. We look after vulnerable customers and take care of those in need. We are passionate about giving back to communities and take our corporate social responsibilities seriously. That's why we partner with charitable organisations, donating money, time and expertise to benefit good causes. Whether that means supporting food banks, local football clubs or scholarships, we are proud to give a leg up to those who need it and empower local communities.