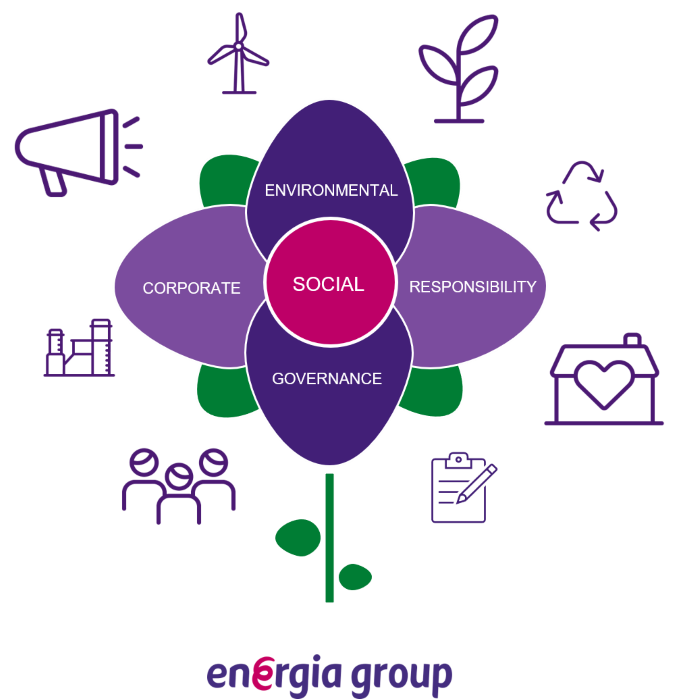 Our commitment to CSR and ESG is embedded in our business ambition, purpose and overall vision.
Energia Group is committed to operating in a socially, environmentally and ethically responsible manner. As the world works towards building Corporate Social Responsibility transparency is key, as is the ability to work in closer partnership than ever before with our shareholders, customers, communities, suppliers, partners and people.
We are constantly shaping our strategy to ensure that as a group we stay aligned with our core values. We know businesses that serve communities well today will be the businesses that continue to be successful into the future.
At a practical level we work closely with: industry regulators; consumer representative groups; various environmental bodies; various health and safety bodies; trade unions; business representatives; elected representatives and politicians; contractors; and landlords. We want to reach into homes and communities throughout the whole island of Ireland and leave a positive and lasting impression, a process that starts right inside our very own front door.