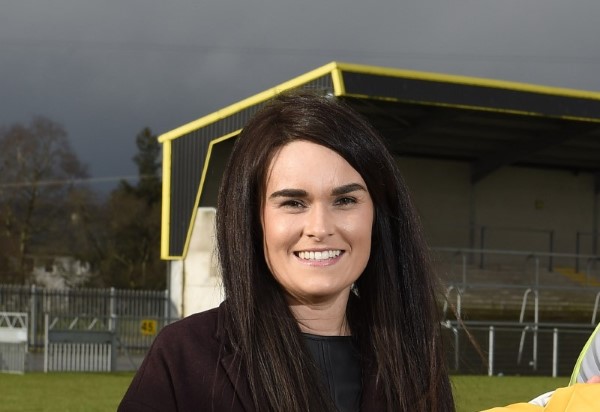 Can you tell us a little about your current role at Energia?
As EV Product Owner my role is to create an EV market strategy and develop a roadmap to deliver EV products and services that will assist our customers with the transition to e-mobility solutions. In short, it is about understanding the EV customer, bringing new products to the market, and finding new routes to market through key strategic partnerships, all whilst delivering value for the customer and the Energia Group.
How long have you been working with the Energia Group?
Over the last 16 years at the Energia Group, I've been very lucky to have worked with extremely talented and supportive colleagues across a wide range of teams. For the first 10 years of my career, I was a member of the Front Office Trading team where I focused predominately on the trading of power and carbon. During my trading tenure we went from a power system which was predominantly powered by natural gas to one which is continually setting and breaking wind power records. In 2018, I transitioned to Sales and Marketing as a Key Account Manager. This enabled me to bring a decade of trading experience directly to our customers against the backdrop of another foundational period of change: the introduction of a new electricity market in Ireland (I-SEM). In this role, I gained valuable insight into the needs and expectations of our customers. But more importantly, I was able to fully appreciate the pain points our customers have and work collaboratively with them to make sure we are offering competitive products and services rooted in addressing customer needs. This outlook and experience led me to join the Corporate Development team, where I was responsible for developing our electrification of transport strategy which has resulted in my current role as EV product owner. This role is the perfect blend of my 16 years at Energia Group. From understanding the complex electricity market, to leveraging my understanding of the customer right the way through to developing and executing a strategy for new products. EV's represent a huge opportunity not only for Energia Group, but for society as a whole and I am very excited to play my part in delivering a low carbon energy future for everyone on the island of Ireland.
How will Energia Group play a part in the EV sector?
The transition to EVs will lead to a step change in the growth of renewable electricity demand, creating new investment opportunities and an increase in customer propositions for the Energia Group. This means we will not only support the increased adoption of EVs via Customer Solutions through new products and services, but also through more investment and integration of renewable generation into the energy system.
In Customer Solutions we have collaborated with car brands, charge point companies and electrical contractors to produce seamless end to end renewable charging solutions for our EV customers. We will continue to introduce tariffs that incentivise drivers to charge during the cheapest and greenest times of the day, so that they save on their electricity bills, while at the same time reduce stress on the grid during peak electricity demand periods. We will be initiating lot of other smart EV solutions which are top secret for now!
Are you excited about the role EVs will play in the goal to reach Ireland's Climate Action target?
Yes 100%!! The electrification of transport is an absolute must in our fight against climate change and ensuring that we meet the targets that have been set at a National and EU level. I think people are surprised at the rate of growth in EVs especially over the last 12 months (despite the pandemic and associated disruption to the automotive sector). This is driven by the cost of battery technologies falling, and consumers becoming more and more aware of their carbon footprint. The irony is that the demand for EVs is increasing significantly and now one of the biggest challenges is supplying enough vehicles to meet demand. In 2020, 7.4% of new car sales in Ireland, were either fully electric or plug in hybrids vehicles, in the first half of 2021 this has risen to 13.3% (vs 5.8% for H1 2020). In my eyes it would not be unrealistic to think that by next year we could see 1 in 5 vehicles purchased having a plug. This is where it gets exciting … the EV revolution has begun and is starting to move at pace. The targets for 2030 are ambitious but they set the right tone and I believe where there is a will there is a way!!
What do you consider the biggest challenge within the EV industry currently?
I think one of the main challenges is the education piece around EVs.
For example, the term "range anxiety" became a barrier for EV uptake, which for a lot of people it should not be so (or at least it should be becoming less of an issue). Most trips can be made in an EV with the current battery size and with battery technology improving at such a significant rate, we are already seeing cars with a range >500km. We are focused on ensuring there are charging solutions for people with and without off street parking so that the majority of people will charge their vehicle at home and will have a full battery leaving each morning.
There is also the challenge of ensuring that the electricity grid can meet the increased demands created by EV charging. The development of smart grid and smart charging could help manage that and minimise this impact and reduce the amount of upgrades the grid will require in the coming years. Therefore, I see education in this areas the key improving EV adoption. As a trusted electricity supplier, it is important that we help break down this barrier and use our relationship with customers to communicate and educate them on everything EV!!
At Energia Group we feel it is very important that no one is left behind in the transition to EVs. Therefore, we make it our responsibility to assist customers in make cleaner energy choices and help them on their exciting journey to owning an EV.
What is your personal prediction or vision for EVs in Ireland by 2025, as it strives to become greener?
My vision is that the transition to electric vehicles is going to come a lot quicker than people expect. COVID has undoubtedly accelerated people's thinking on EVs. Any time I go out in the car now, I spot multiple EVs on the road. A lot of people I talk to are going to be getting one when they change their car (if they haven't already). I think we will get to 200k EVs on Irish roads by 2025. With price parity between internal combustion engine (ICE) vehicles and electric vehicles set to happen around 2023, it is going to become an easier choice for a lot of people. Purchasing an EV is a lot more exciting than some other ways that people can reduce their carbon footprint so that will be a factor. The Government is under pressure to ensure the COVID recovery is a green one…. they have a lot of power around taxes and subsidies to really accelerate the transition so watch this space!!!
#EnergiaGroup #PoweringTalent
Thanks so much to Ciara for taking the time to answer our questions with such detail and passion!