Energia Group has been extremely busy over the last few months and years delivering a pivotal project required by the market and all other Energy suppliers in the Republic of Ireland. Energia's SMART project managed the upgrade and roll out of major system changes and new product requirements for new digital Smart meters. Smart meter products were launched to customers on the 15th February and smart services will be fully live and available on 1st March.
So it's with this intro that we are delighted to showcase our inaugural Energia Group Colleague Spotlight Q&A with Imelda McCoy, who was Program Change Lead for Energia's SMART Project.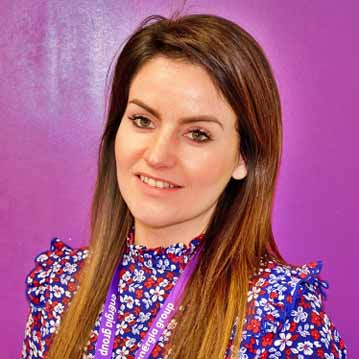 Can you tell us a little bit more about yourself Imelda?
I've been working within the group for over 13 years. I started off in Power NI (well NIE Energy at that time) in the contact centre before moving into a back office role in preparation for the Domestic market opening in 2012. This was my first taste of project work. I've spent a number of years since then working on projects to include SME lead for a Power NI CC&B upgrade, Change Control manger for Energia CC&B upgrade, Electricity & Schema upgrades and most recently Smart Metering…..the rest is history!
Outside of work I've two daughters, a husband & a new dog to keep me busy. Before lockdown (and Smart 😊) I spent my free time taxiing the girls to and from Gaelic football & camogie or in the gym- things I wont ever take for granted again. Now, between Netflix & internet shopping any spare time that I have is accounted for….is it bad to be on first name terms with the parcel delivery team? Or is this now acceptable?!
You were Program Change lead for the SMART project team throughout the last two years?
This has definitely been two of the most challenging yet rewarding years of my career. Smart metering was always going to be a tough gig due to the complexities and impact across our technology estate, we knew that. What we didn't know was that the majority of it would be spent working remotely and having to adjust to life as it is now.
They say behind every leader is a good team of people and I can certainly agree with that; I have a great team of people working alongside me who helped deliver this programme successfully.
Can you tell us how the SMART project team was comprised and what key members responsibilities were?
The Smart programme team was essentially split into two key main workstreams, Business Delivery & Technical Delivery. I was responsible for and lead the business delivery with a team of Business Analysts, SME (subject matter experts) and business testers. We impact assessed the market change documentation provided by ESBN and broke down the change into specific work packages i.e Billing, Registrations, Reporting etc. We then lead a number of workshops with our business stakeholders to walk them through the changes and ultimately capture their high & low level business requirements to support the introduction of Smart Meters. We lead our delivery partners through requirement gathering, into design phase and then into various test cycles. Everyone had a key role to play an it's so rewarding to finally see our work through to fruition.
Leading change and projects carries lots of responsibility – what do you do in your spare time to unwind or do you have a morning routine to get you prepped for your work day?
My morning routine has changed as a result of home schooling. I like to spend an hour first thing with the girls helping them prepare before my work-day begins in earnest - this also helps reduce the guilt I feel when I can't give them the constant support they need, but we always find a way that works for us!
In my free time I like to get outdoors with the kids or go for a run to clear my head and get the steps in since the gyms have closed; fresh air works wonders after a tough day!
Smart Meters are the next generation of electricity meter, how do you see smart meters impacting consumers & energy businesses?
There's so much potential! Smart Meters are the next generation of digital meter that will bring many benefits to the customer, the economy and most importantly our environment. Consumers will be able to make better informed choices on their electricity consumption and enable new ways to save money by shifting some of their consumption to 'off peak' times of the day when electricity is cheaper! What's not to love?
There is so much potential for energy companies once the full roll out is complete. They will have the ability to create bespoke time of use tariffs to retain competitive advantage as well as opportunity for more and more innovation!
How have you found leading the project over the last year whilst working from home?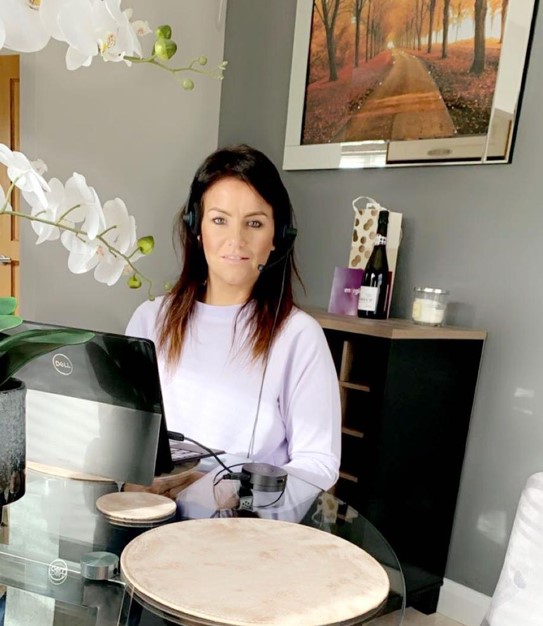 It has been tough but very rewarding especially now that we're in Hypercare support. We've delivered a huge programme of work remotely and that's something to be extremely proud of!
What is the most interesting thing you've learned or found from working on the SMART project delivery?
I've learned to accept that anything is possible…..we can deliver anything when we put our minds to it, and the right people! We can manage multiple streams of communication across various devices simultaneously. Zoom meetings… Jabber chats… Jabber meetings… Email & Teams and not to forget the old fashioned telephone calls! 😊
Thanks so much to Imelda for taking the time to answer our questions! We hope you enjoyed hearing about her insights, experience and her work~personal life balance.