Brian Mullen, Energia Operations Manager, said: "Every June, we hold an open day at one of our 15 wind farms on Global Wind Farm Day and invite local school children to visit and learn how wind turbines work. We couldn't do that this year, due to the Covid-19 restrictions, but we wanted to do something to celebrate wind energy and its role in combating climate change.
"We were overwhelmed by the high standard of the entries we received and we had a tough job awarding prizes. I'd like to thank everyone who took part and congratulate the winners on their impressive artwork. It's great to see so many young people taking an interest in wind energy."
Ruby Dalton from Scoil Naomh Eltin in Kinsale, Maximillian Macias from Ard Rí Community National School in Navan, Lucy McLernon from Scoil Lorcáin in Blackrock, and Wiktoria Cieniawa from St Catherine's Senior School in Dublin all win a prize for themselves – and a bigger prize for their school.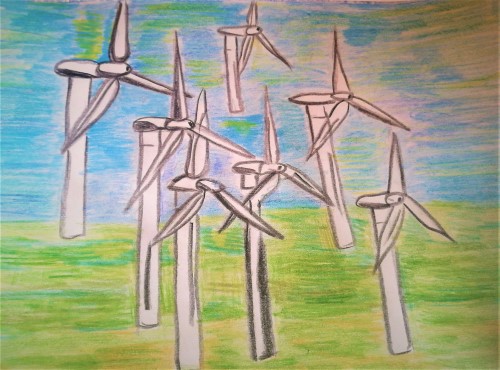 Above - Wiktoria Cieniawa's amazing artwork.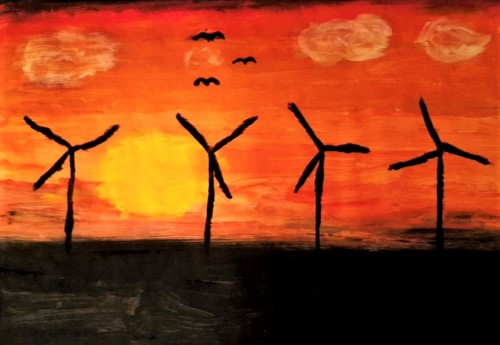 Above - Maximillian Macias' amazing artwork.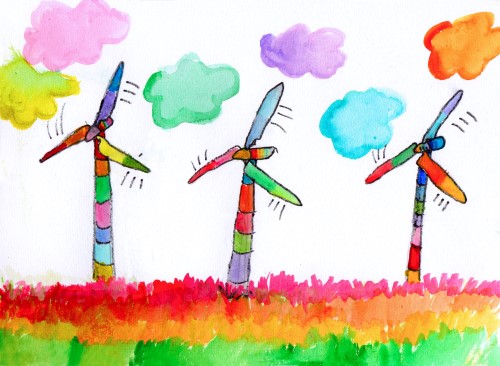 Above - Lucy McLernon's amazing artwork.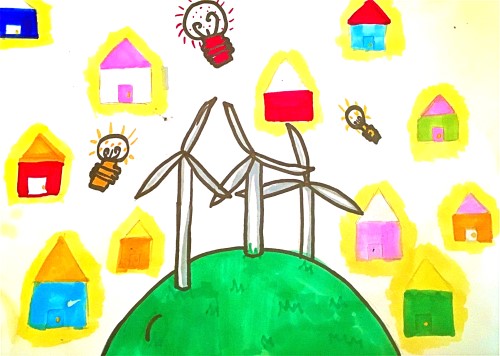 Above - Ruby Dalton's amazing artwork.