This Thursday 11th March at 10.30am, Energia Group will be speaking at the British and Irish Chamber of Commerce event on "Building a Pathway to Net Zero". We invite you to join us.
Green energy innovation and building a growing portfolio of clean renewable energy sources is at the core of Energia Group's goal to help build a greener, carbon free Ireland. So we're delighted to take part in this event.
The event will be hosted by some excellent speakers such as Minister for the Environment, Eamon Ryan, and Director General for Energy & Security at BEIS, Joanna Whittington. The event promises to offer useful and clear insights into plans for building a pathway to zero carbon emissions in the energy industry.
>>> View the full formal invitation here.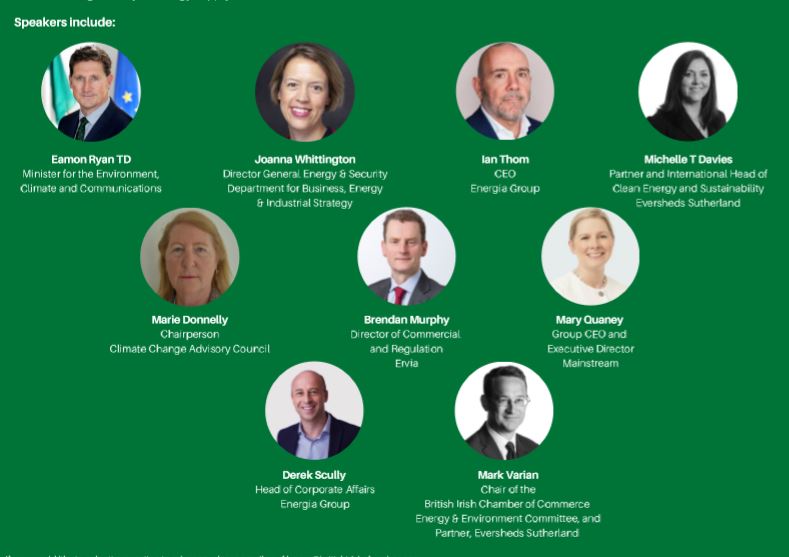 Energia Group will be represented by CEO Ian Thom and Head of Corporate Affairs Derek Scully.
The event will be hosted on Zoom and we invite colleagues and those interested to join the event. Register here.
Anyone who will attend this event and is keen to know more, can submit a question in advance, by emailing paul.lynam@britishirishchamber.com
We look forward to welcoming you virtually next Thursday 11th March.
#PositiveEnergia #GreenerFuture #EnergiaGroup