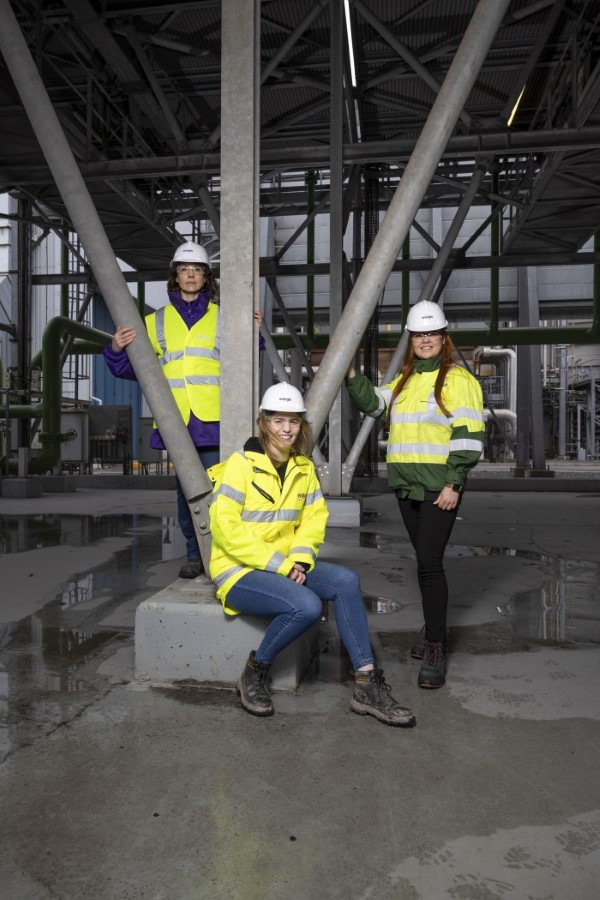 Today is International Women in Engineering Day. As a leading developer and operator of renewable energy across the island of Ireland, Energia Group is proud to celebrate some of our women in engineering and to inspire girls to consider a career in engineering and in particular in the Energy Sector.

Éadaoin McLoughlin is a Project Manager on our Energia Renewables team. Speaking about the project that she is currently heading up she said, "The Castlereagh Battery Energy Storage Project is Energia Group's first grid connected battery site and is a key piece of infrastructure that will help our transition to net zero. Battery storage facilities like Castlereagh will help the stability of the electricity grid during times of high renewable generation by storing electricity which can then be released back into the system very quickly when needed.

Speaking about her career to date, Éadaoin said, "Throughout my career I have worked with talented engineers who have shared their knowledge generously. I love problem solving and in school I enjoyed maths and physics, in fact it was my Physics teacher who encouraged me to consider a career in engineering – I am so glad I did."

Rachael O'Boyle graduated from Queens University Belfast, having been awarded with a Master's degree in Electrical and Electronic. She joined Energia Group's Graduate Engineering Programme in 2021. Speaking about what she enjoys most about her job Rachael said, "I love that I am part of an expert team working on some really exciting projects that are core to decarbonising Ireland's energy system."

Speaking about what skills are important when considering a career in engineering, Rachael, said, "In order to be a good engineer I think it is very important to be a good team player, I have experienced first-hand the importance of collaboration when working on infrastructural projects like wind farms. Problem solving is another core engineering skill. I've always loved solving maths problems and I think that is what led me to choose a career in engineering."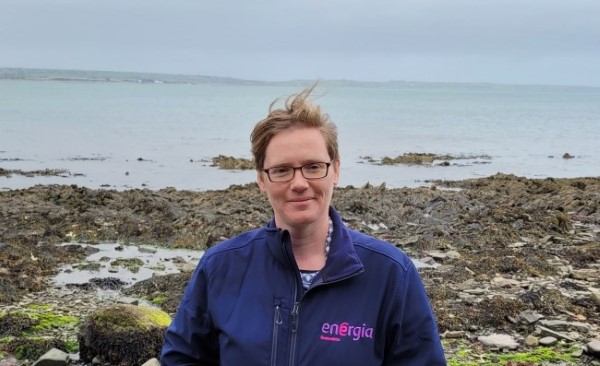 Dr. Caroline Roche is Energia Group's Offshore Environmental & Consents Manager and she is working on the development of two multi-billion euro offshore wind projects, the North Celtic Sea located off the coast of Waterford and the South Irish Sea located off the coasts of Wexford and Wicklow. Combined, the delivery of these projects will supply enough electricity to power approximately 1 million homes and would make a considerable contribution to the decarbonisation of Ireland's energy sector and to the country's overall transition to net zero.

Speaking about her role, Caroline said, "My role is really exciting and no two days are the same. I lead on the environmental elements of our offshore wind projects including foreshore license applications, planning applications, Environmental Impact Assessments (EIAs) and public consultations. I am incredibly fortunate to work with a team of experts on projects that will help to deliver on Ireland's climate action targets by decarbonising our energy supply."

Speaking about what she enjoys most about her role Caroline, a member of Wind Energy Ireland's Consenting and Fisheries Working Group said, "I love that I am working on projects that have the potential to play a significant role in helping Ireland to decarbonise our energy supply and reduce greenhouse gas emissions thus protecting our environment."

Tricia Murray, Energy Services Manager, Energia, speaking about why she wants to promote Engineering as a career choice for young women said, "When I studied engineering in the nineties there were only 4 girls in my class. In the workplace, as engineers we use our creativity and innovative approach to help solve some of the world's biggest challenges. Take for example Climate Change, in my role, my team and I work with business customers to improve their energy efficiency and reduce their carbon emissions and transition away from the use of fossil fuels. Energia Group are developing windfarms, solar farms and battery storage solutions critical to helping Ireland meet its climate action ambitions. Engineering and in particular the Energy sector offers exciting opportunities for career development. I would certainly recommend Engineering as a career choice to young women especially if they enjoy solving problems and working in collaboration with many other professions."

Energia Group is building an inclusive company culture that leverages diversity and supports professional development opportunities for women. In 2020 we achieved the Bronze Diversity charter mark and retained the award in 2022. In 2021 the Group signed up to Business in the Community's Elevate pledge and we launched our Women in Energy Network as part of the company's broader Diversity and Inclusion programme. As part of the Women in Energy network a number of groups were created including; Women's Health and Well-being; Early Career Women; Women Returners and Aspiring Women all of which are aimed at supporting women through various career and personal milestones. We have also recently launched two new women's health policies supporting Pregnancy Loss and Fertility Treatment, as well as a Manager's guidance document to support women through the Menopause.

To find out more please visit Energia Careers