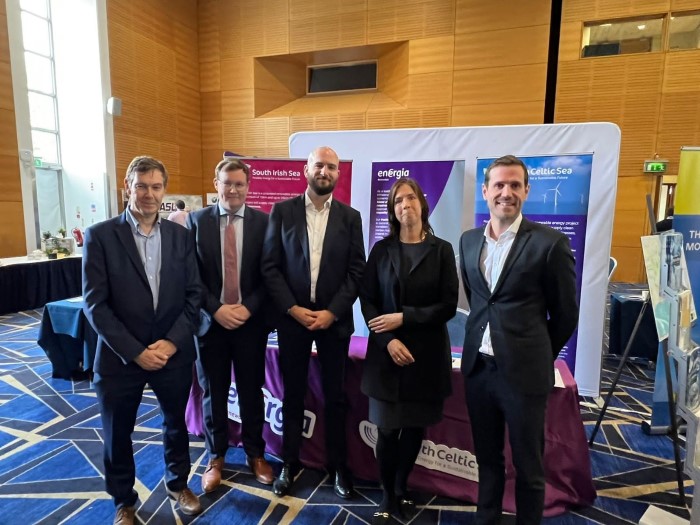 21 September 2022:
These projects form part of a multi-billion Euro portfolio of investments by Energia as part of the company's Positive Energy Programme for Ireland, creating jobs and economic benefit for coastal communities, and clean, green electricity on an ongoing basis into the future. Together these renewable energy projects can provide more than 1.5GW of renewable offshore wind energy capable of generating enough green electricity to power more than 1 million homes.
Surveys examining the seabed conditions have been ongoing throughout 2022 and are now nearing completion. This information will provide critical information for the design and consenting processes which are currently underway. Subject to progressing through statutory approvals, construction could commence in 2026 in time to meet Ireland's 2030 targets. As we progress to the next stage of both projects Energia Group's team of offshore experts will work with Ramboll on the evaluation of geotechnical and geophysical site investigations as well as the commencement of infrastructure design.
Commenting on the appointment of Ramboll, Peter Baillie, MD Energia Renewables stated: "Energia Group is committed to playing a leading role in the decarbonisation of the energy system across the island of Ireland. We are making continued progress on the development of two significant offshore renewable energy projects, the South Irish Sea project off the coast of Wexford and Wicklow and the North Celtic Sea project off the coast of Waterford. These projects are amongst the most advanced projects after phase one projects that could deliver for 2030. We have already begun our public consultations and site surveys off the southeast and east coast of Ireland, the first steps in developing our offshore windfarms and now with the appointment of Ramboll, we can continue with our steady progress.
Energia Group's offshore wind farm projects will play a key role in meeting the national demand for renewable energy as we tackle climate change, as well as striving towards the Government's ambitious targets set out in the Climate Action Plan. The appointment of Ramboll, a recognised global engineering and consultancy company, is an important milestone and we look forward to working with them in the coming years to realise the potential of these developments for renewable energy in Ireland."
Tim Fischer, Global Director Wind from Ramboll said: "At Ramboll, we have experience working on offshore wind projects across 21 countries, and we are immensely proud to now be working in Irish waters providing expert services for North Celtic Sea and South Irish Sea. Both projects will significantly help to decarbonise Ireland's energy supply to reach the country's action target to reduce carbon emissions by half by 2030 and becoming a carbon-neutral country by 2050."