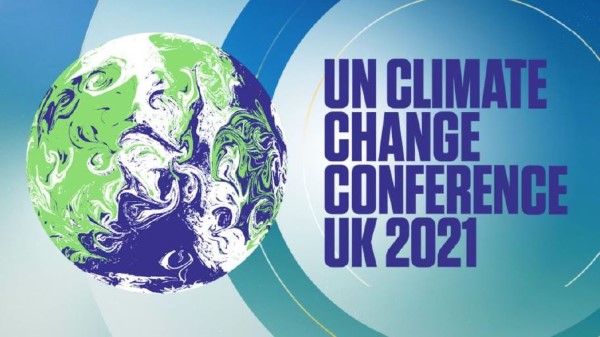 The COP26 summit will bring parties together to accelerate action towards the goals of the Paris Agreement and the UN Framework Convention on Climate Change.
Given that the UK is committed to working with all countries and joining forces with civil society, companies and people on the frontline of climate change, Energia Group are delighted to help in leading the charge from the renewable energy angle in Northern Ireland.
From 1-12 November 2021, the COP26 Green Zone will be open to the public at the Glasgow Science Centre. The event can be attended virtually for free via live Youtube stream or you can attend in person however many tickets are now sold out.
Find out more on what tickets are still available here.
The full programme of events can be found here.
There are two key events that Energia Group are taking part in.
11.00, Wednesday 3rd November

Energia Group's David Macartney will be a panelist amongst others at Translink's Transformative Journey to Decarbonise Public Transport in Northern Ireland on Wednesday 3rd November. Other keynote speakers will include Chris Conway, Group Chief Executive, Translink and Nichola Mallon, Infrastructure Minister (Department for Infrastructure).
Translink is leading the transport transformation in Northern Ireland, aiming to operate a net zero emissions fleet by 2040 and creating advanced services and networks to be your first choice for travel today, for tomorrow. This event will give an account of Translink's actions to revolutionise and decarbonise NI's public transport system, transitioning to renewable energy technologies and accelerating net zero emissions across their bus and train fleet and wider business by 2040.
Showcasing a compelling innovative case study and panel discussion on the ground breaking work to deliver the first hydrogen double decker fleet and the first hydrogen refuelling station on the island of Ireland alongside next steps with 100 new zero emission (electric / hydrogen) buses due to be in service next Spring.
Panellists will also share their views on how collaboration has ignited and fuelled ambitious energy solutions to create zero emission public transport coupled with how we need to change attitudes and behaviours towards greater utilization of greener public transport to reduce emissions and free up space in our cities and urban areas for people and active travel, creating cleaner air to breathe for a healthier place to live, work and visit.
12.00, Tuesday 9th November

Energia Group's Gavin Hickey will be a panelist at the Clean Maritime Demonstration Competition: Northern Ireland Green Seas - taking place at Glasgow's Marine Skills Centre on the Clyde.
The UK has embarked on a journey to become a world leader in the green industrial revolution and global decarbonisation. The Clean Maritime Demonstration Competition will play a crucial role in identifying the next generation of innovative technologies and solutions that will help to reduce greenhouse gas emissions in those hard-to-reach places such as maritime operations and shipping.
The most significant challenge to achieving net zero emissions in transport sectors, including maritime, is the requirement for the rapid development of both the energy supply, and charging infrastructure, required to facilitate the global transition to zero-emission mobility. Building on the work of the emerging Belfast Maritime Consortium cluster as a global centre of excellence for zero-emission maritime technology, the Northern Ireland Green Seas consortium partners will leverage their blended experience in Energy, Port and Vessel operations alongside Northern Ireland's manufacturing expertise and maritime heritage to identify and investigate zero-emission solutions for port and vessel operations. Various scenarios have been developed to assess the optimal decarbonisation strategy for a large freight and transport port (Belfast Harbour), a small leisure port (Bangor Marina) and a remote island harbour (Rathlin Island).
This feasibility study will consider practical real-life scenarios out to 2030 and beyond to assess the energy requirements of the different maritime locations and determine the pathways for achieving Net-Zero by 2050. These include battery energy storage to support the charging of electrified vessels and freight handling, green hydrogen production and bunkering, shore side electrical grid infrastructure required for cold ironing and freight handling and renewable energy supply.
The main outputs of this assessment will be a fully costed plan for a large-scale demonstration of the solutions, including any barriers to adoption, and an investigation into the potential reduction of lifecycle emissions of the solutions.
If you are keen to listen in to these interesting presentations, why not mark them in your calendar now and join the COP26's Youtube channel here, where most events will be live streamed.
#PositiveEnergy #EnergiaGroup #GreenerFuture