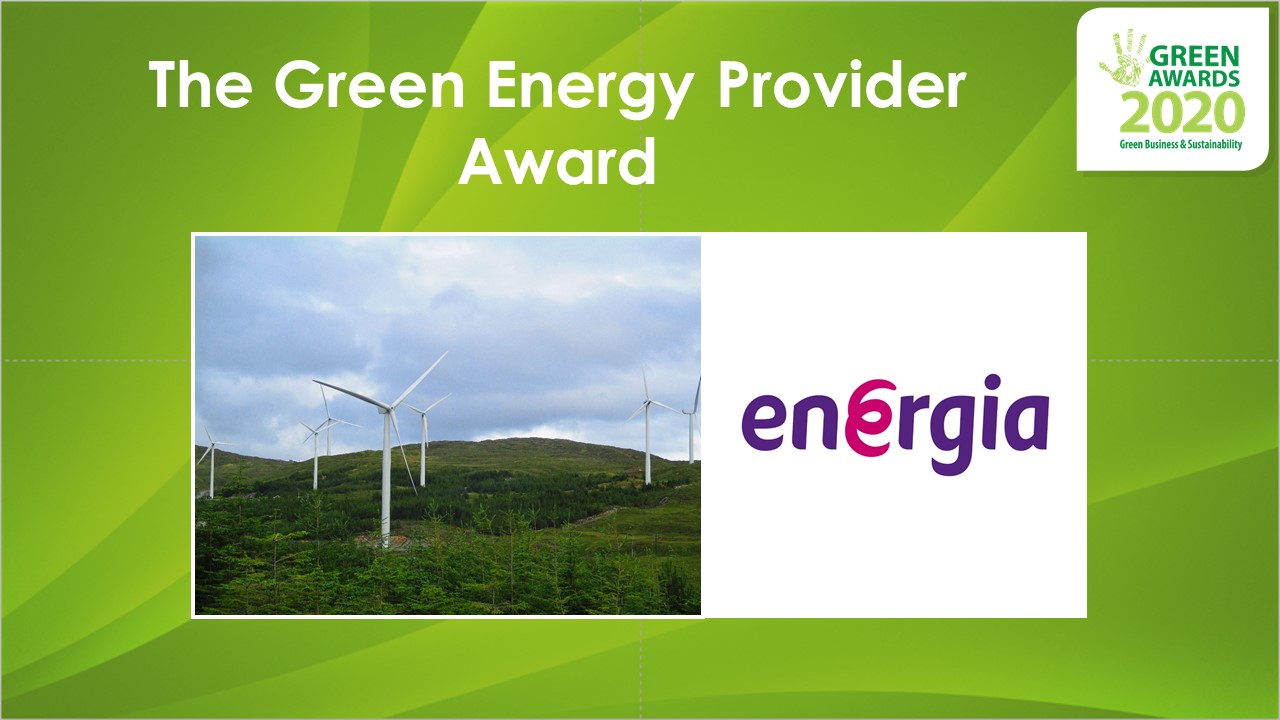 The 2020 Green Awards ceremony took place on Tuesday, February 25th, at The Clayton Hotel Burlington Road, Dublin and members of the Energia team attended with anticipation! It was a great night in the end as we're proud to say that Energia were awarded as the 2020 Winner of The Green Energy Provider Award, making us the coveted winner of this title, 2nd year in a row!
We're particularly proud to receive this award given the new projects commenced and announcements Energia Group have made within the last year - including our Positive Energy Investment and the numerous other new projects spanning Onshore and Offshore Wind, Smart Batteries, Hydrogen Energy and Solar to name a few.
Our expert teams across Renewables, Energy Services and Marketing have been working collaboritively to bring to life the Energia Group vision focused on modernising the utility landscape, which will help to largely mitigate carbon emissions on the island of Ireland.
Check out some photos of our team at the awards last night.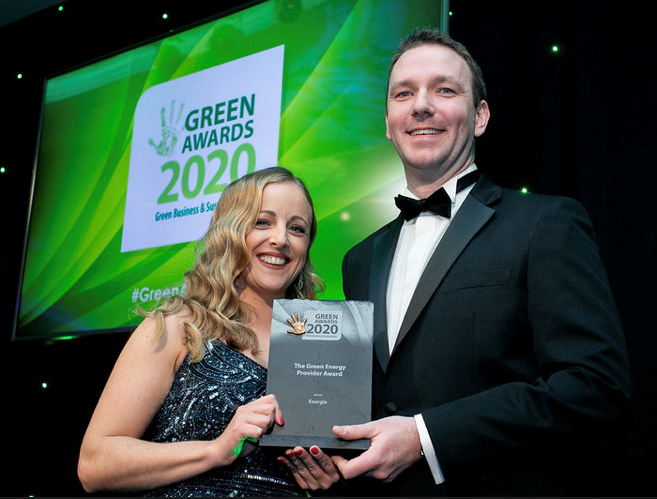 Grace Curran accepting award for Green Energy Provider of the Year (Energia)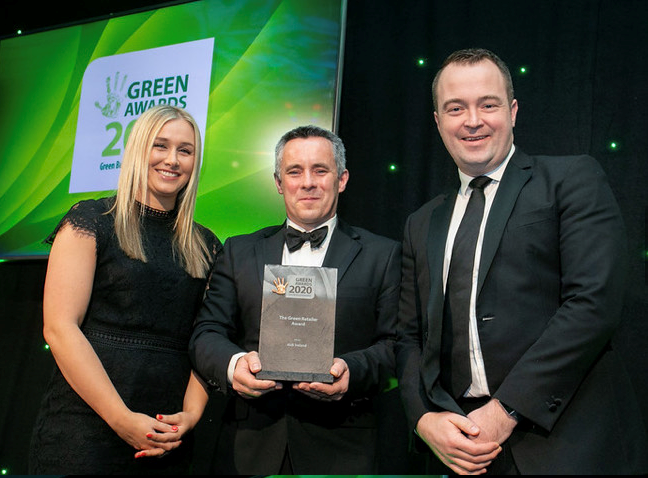 Brian Linton presenting Aldi Ireland with their award for Green Retailer of the Year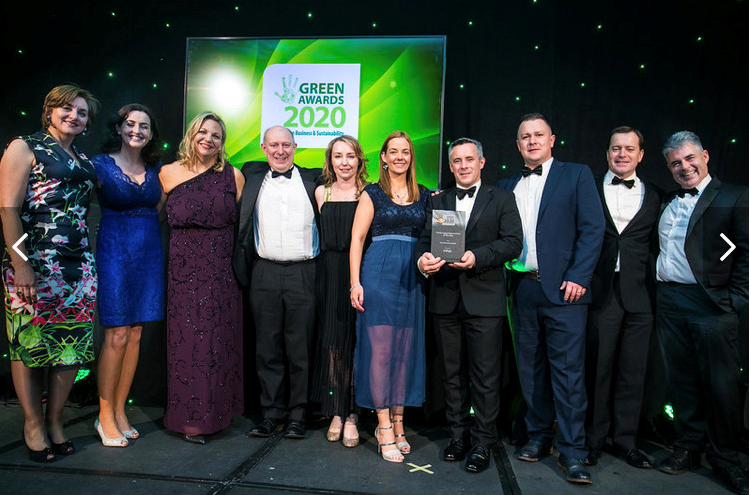 Brian Linton presenting Gas Networks Ireland with their award for Green Large Organisation of the Year sponsored by Energia
The awards ceremony saw trophies being awarded to some of Ireland's most deserving organisations, including An Post, Gas Networks Ireland, Energia, John Sisk & Son, Pfizer Upjohn Ireland Manufacturing & AIB, among many others.
You can find the full list of winners over on the Green Awards Site here.