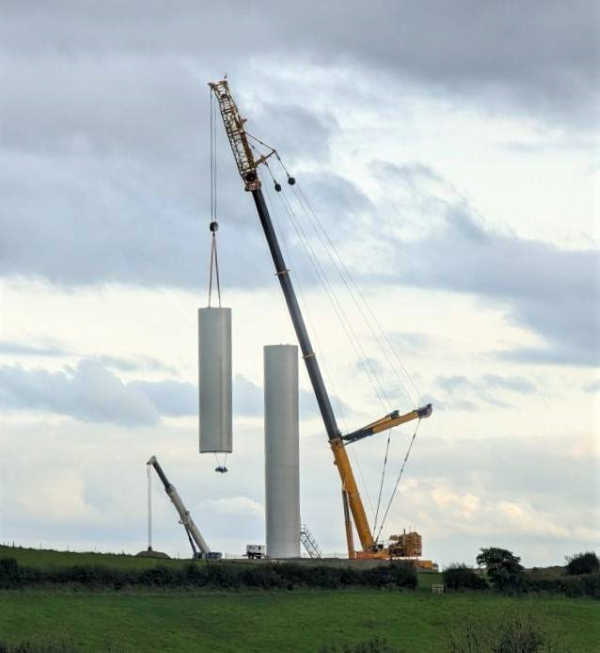 Overnight deliveries of the 18-metre-long tower sections began earlier this month, travelling from Waterford Port along the national and regional road network through Monaghan Town and Newbliss Village.
The first turbine hub and nacelle components – the covers which house the generators and gearboxes – have now arrived on site. That leaves the 66m blades and 15m tips, by far the largest and longest components, which will start arriving on site from mid-September onwards.
Once fully assembled, these powerful turbines will have a ground-to-tip height of 180m.
The 48.8MW Drumlins Park project remains on track to enter commercial operation in 2024. The 8-turbine wind farm will be capable of generating enough renewable energy to power around 34,000 homes and offset 58,000 tonnes of carbon per annum, making a significant contribution to Ireland's Climate Action targets.
You can find a photo gallery charting Drumlins Park Wind Farm's construction from start to finish here