2020 was a year like no other. It presented challenges and times of great despair for countries globally. Yet despite the difficult situation that lingered right throughout the year and is still very much present, our business has continued to put our best foot forward and continue to operate as best as we can.
Energia Group colleagues came together, united as a team to continue to deliver innovative solutions for our businesses and customers. We'd like to take a chance to highlight and shine the light on our top 5 news stories of 2020, that are not Covid-19 related.
1. Energia Wins Green Awards for 2nd Year in a Row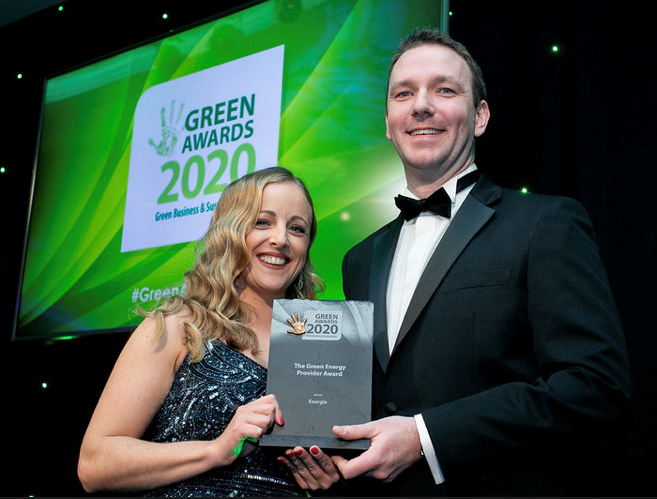 We kicked off the year with a bang as in February 2020 Energia Group were awarded The Winner title for the The Green Energy Provider award at the Green Awards. You can read all about news piece here.
2. Energia Group Awarded Bronze HR Diversity Mark
Greater diversity and equality amongst the workplace and within our people is something Energia Group is striving for. So it was with great pride that we were award a Bronze HR Diversity Mark in June. Read all about what that meant to us here.
3. Energia part of Belfast consortium building zero-emission ferry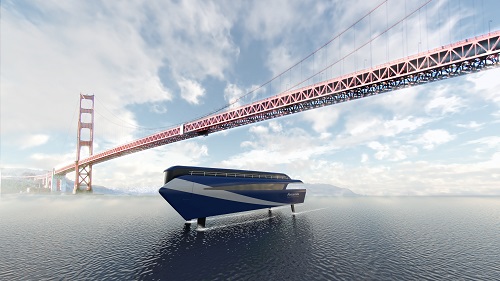 Next one up is all about innovation and renewables. This incredibly exciting news broke in June 2020. A Belfast Maritime Consortium led by Artemis Technologies won a £33 million UK Government innovation grant to develop zero emissions ferries in the city, that will transform the future of maritime transport. Energia Group were proud to be nominated as the green energy supplier for the project. Find out more about this inspirational project and what the Artemis Technologies video here.
4. Energia Group Welcomes New Graduates for 20/21

As we said, our people are so important to the dynamic and energy at Energia Group! Without them, we wouldn't continue to receive the awards and accolades each year. So it was a definite highlight being able to welcome (remotely) our new graduate colleagues for 2020. Read more about some of the people we hired and that story
here.
5. Ministers welcome arrival of first Hydrogen powered buses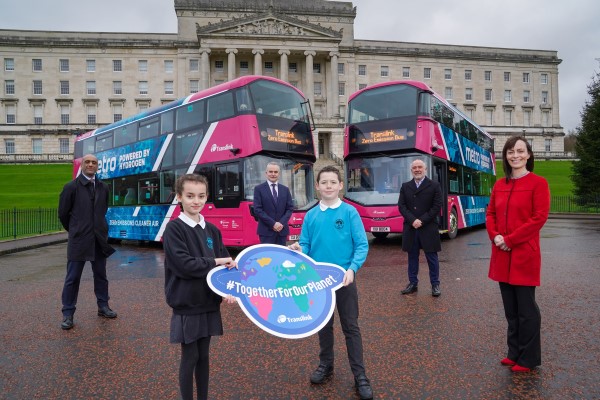 If we could pick out one buzzword for 2020 at Energia Group, 'Hydrogen' would certainly be one of them! 2020 saw a series of exciting updates for Energia Group and the future of hydrogen powered transport in Northern Ireland.
First the announcement was made public with a press release in May 2020, with coverage all across Ireland, in the Irish Times namely. Read more about that article here.
We ended the year on a high as we helped to welcome the first hydrogen powered double decker buses entering service in Northern Ireland. Read all about that story here.